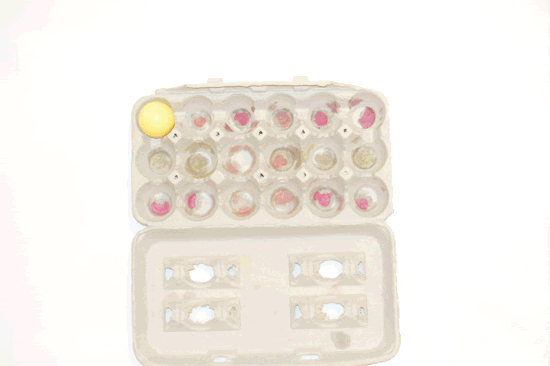 To ring in the New Year, I decided that I wanted to make my own confetti eggs. They were super easy to make and smashing them on loved ones at midnight ended up being more rewarding than icing on a cake. I followed the tutorial on

Oh Happy Day

but stuffed the little eggies with metallic foil confetti instead. I also threw in some red hearts and gold sequins for a little more sparkle. Just make sure you keep your spirits (in this case, your

Moscow Mule

) away from the action or they might end up looking like this....